Aaron Roorda has a unique mix as both a Professional Clinical Counsellor and an Ordained Minister; this has developed a passion for the integration of theology and psychology. He holds a Master of Arts in Counselling and is a Canadian Certified Counsellor (CCC-#11245082) with the Canadian Counselling and Psychotherapy Association (CCPA) and an Associate Professional Counsellor (APC-#277) with the Professional Association of Christian Counsellors and Psychotherapists (PACCP).
In counselling Aaron has a developing an integrated trauma-informed approach to therapy that is rooted in person-centered theory and attachment theory. His therapeutic approach integrates a variety of theoretical modalities and works collaboratively with each client to identify compassionate and helpful ways of offering support. Aaron works with a variety of presenting challenges and works with both individuals and couples. He has Level 1 Certification in Gottman Method Couples Therapy.  In addition, he has extensive experience in youth work and is comfortable working with teenagers and young adults.
Aaron's extensive experience in pastoral work positions him to be able to offer counselling support for Pastors and faith-based leaders. He has relevant training and certification in the areas of Spiritual Abuse and Religious Trauma, which gives him the ability to offer counselling supports for those who have had adverse religious experiences and have been trauma-impacted in a faith-based context.
Regardless of what a person's presenting challenges may be, Aaron will offer a non-judgmental and compassionate presence that serves to empathically care for the client in ways that promote increased well-being.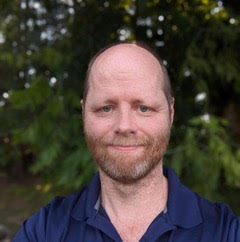 Please contact Aaron Roorda at [email protected] or call (778) 539-6339.